Once you have registered for classes, you are the only one who has access to your record(s). By completing the appropriate information release, a student can authorize another individual or organization to access their information. These designations can be changed by the student at any time.
Third-party(ies) MUST know your NSHE-ID and Pass Phrase that was set up by you before information may be released.
How to add a Third Party Release?
Go to your Student Center through the NSC Portal
On the bottom right-hand corner, select 'Manage Third Party Release.'

Read and review the Third Party statement. Then select 'Add Third Party Release.'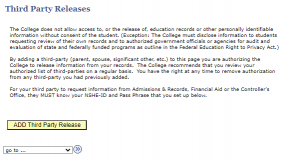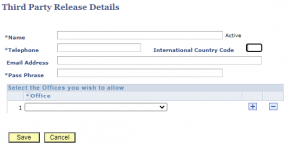 For more information about Third Party Release, contact the Office of the Registrar at 702-992-2110 or registrar@nsc.edu.